finance & technology :
---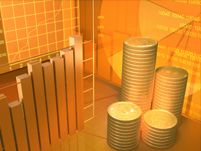 As a wholly owned subsidiary of Robustelli Corporate Services, Robustelli Merchandise Services has a strong balance sheet and is capable of issuing large letters of credit to our overseas suppliers. We have established lines of credit with many leading industry suppliers and can extend favorable payment terms to customers upon review of your credit and banking references.
We can also process credit, debit, and procurement card transactions as a means of payment.
We have invested heavily in technology, including an upgrade to our our project based accounting program that allows us to manage budgets and build customized reports which capture and detail total spend on premiums and promotional products by your company.
We are a registered Ariba supplier and have extensive experience working with this software program.