success stories:
---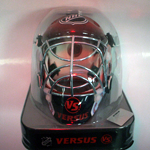 Versus Custom Mini Hockey Helmet Challenge:To come up with a unique NHL licensed hockey-relevant promotional product to be given to VIPs at the NHL All-Star game. Solution:A completely customized (with full bleed graphics) Franklin brand mini hockey helmet. Result:After review of the pre-production sample, the order was increased. They decided that the mini-helmet would work not only as an attendee gift for the NHL All-Star game, but also for use with Comcast sales calls and as a special giveaway during the Stanley Cup.
---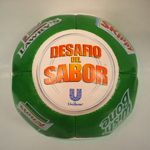 Unilever Custom Multi-Cultural Soccer Ball Challenge:To create a product for use in promoting several Unilever brands to the Latin American market in the United States. Solution: A custom soccer ball featuring full color graphics including brands such as Skippy Peanut Butter, Wish-Bone salad dressing, Lipton tea, Hellmann's mayonnaise and others. Result:A hugely successful program resulting in roughly eight large volume reorders over the course of three years.
---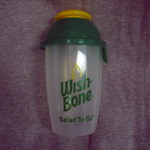 Wish-Bone Custom Salad Shaker Challenge:To deliver a consumer product related to a Wish-Bone salad dressing promotion entitled "Salad on the Go." Solution:A completely custom salad shaker with a salad dressing reservoir in the cap. The reservoir was specially designed to open into the salad shaker when pressed, without having to remove the top. The consumer could then simply shake the shaker in order to evenly dress the salad. Result:Two large volume orders…this was one of the first products of its kind, as well as a subsequent salad bowl version as well.